Book You Ukes for your Event
Ukulele music is fun and (sometimes) frantic, but in can also be serious and engaging. At You Ukes we love it all and we'd love the opportunity to come to your event and share our passion with you.

So, you want a Ukulele led Band for your Event?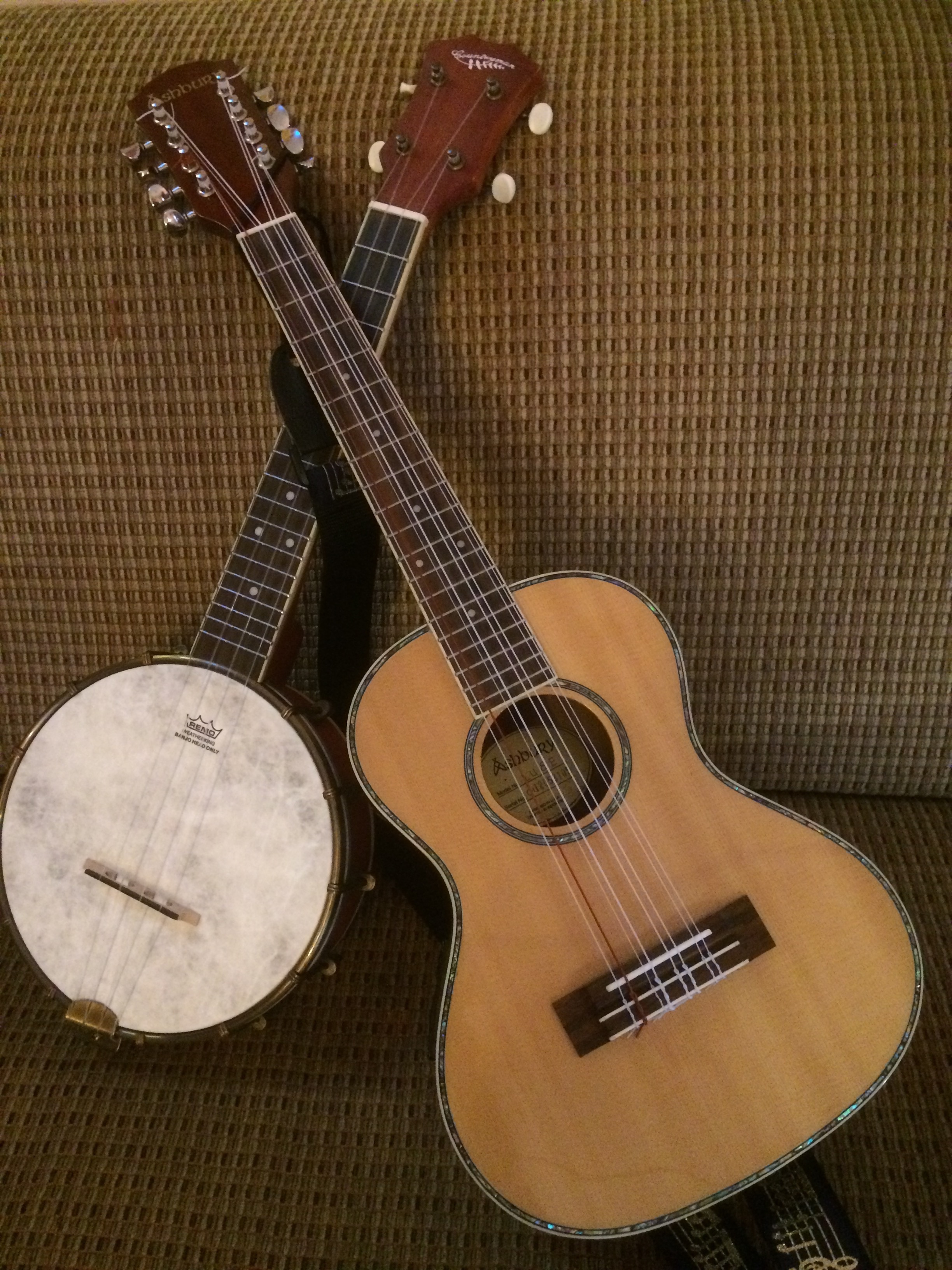 Well, you've come to the right place! You Ukes are always delighted to perform at both Public and Private Functions. For smaller events, you can just book the You Ukes Band - we'll 'tailor' the line-up to suit your venue and musical requirements. For larger, public events you can just book the You Ukes Band or you can request You Ukes 'n' All when we invite all our club members to come a join us - sometimes we get 2 or 3, sometimes we get 12 to 15. See below for more details.

Want to see us in action for yourself - come along to one of our fortnightly jams.

Public Events

We love playing at indoor and outdoor festivals, arts and craft fayres, town days, public concerts and many other public events. We can tailor our peformance to fit your needs, from a quick 30 minute set to a full day of activities which might include performance sets, sing-a-long sets and ukulele workshop for beginners.
You can leave it up to us to select the musical content or work with us by selecting from our own catalogue of popular songs. We love audience participation and we have a number of pre-prepared 'sing-a-long' sets for which we have lyric sheets ready to go.
We do charge a fee for our performances depending upon what you would like from us. However, we will always consider requests from charities and good causes who can only afford small fees or who cannot afford to pay at all.
If you want to know more, please drop us an
e-mail.

Private Events
It's always a pleasure to play at birthday parties, anniversaries, celebrations and other private gatherings. We can also provide a memorable experience for workplace gatherings, away-days and team events.
From a short set of your favourite songs, drawn from our portfolio of material, through to the You Ukes Band hosting your entire event we'd love to help you make your event memorable and fun.
We'll work with you, your family, friends or work colleagues to select the musical content for your event - if we have time we will create arrangements of particular songs that are not in our books - although, it's worth highlighting that we're not a tribute act and our arrangments are created for ukulele performances.
Want all your guests to get involved? No problem. If you and your guests simply want to sing, we'll bring song sheets / books. If you all feeling a little braver, how about you and your guests providing some percussion as accompaniment. If you're really up for it, we'll bring along some ukes, teach you some basic songs and do a gig. What about some 'Kara-lele'? Let us support you and guests in releasing your 'inner diva'.
If you want to know more, please drop us an
e-mail.